Hello, Aloha and Malo'e lelei to all. I have been a photographer for almost 15 years and also have a background in art and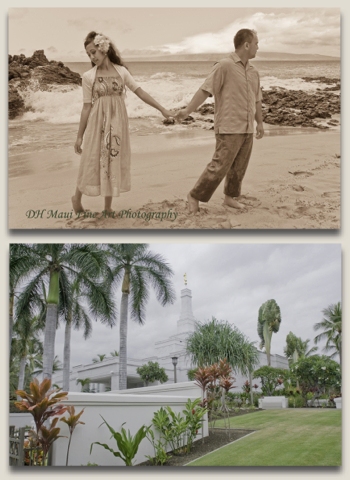 journalism. I grew up in Idaho, and went to school at Boise State. My first roommate was Hawaiian; and because of her and the people I met through her, I ended up traveling with my family for the next 20 years, where I ran a photography business in Hawaii for much of that time. We have settled back into the Boise/Nampa area; and once again call Idaho our home base.
My photography is influenced by my life, so it tends to reflect strong vibrant colors, the richness of detail and the individual personality of my clients. I love art, so my photography often looks like the camera painted a picture. I have missed the seasons desperately. That love of Fall and Winter never go away, no matter how long you are gone from it, I've decided, so I love to reflect the change of seasons and the glorious landscapes that Idaho offers up in the background of my portraits. I photograph weddings, seniors, family and infants, as well as some non-wedding events, and love doing it all. My journalism background leads me to want to tell the story of the people that I photograph, and I can't wait to tell your story.
Aloha,